S

uccess matters, whether your case involves personal injury, corporate representation, family disputes, will and estates, residential or commercial construction law, or insurance coverage disputes of all types.
---
Dunlap Law Firm is an expert in Kentucky courts and lawsuits. We use mediation and negotiation to help clients–including individuals, families and business–achieve the legal results they desire.
Experience matters in understanding your case, knowing how the other side thinks and what judges and juries need to find in your favor. Attorney Whitney Dunlap and his staff  have tried cases and helped clients across central, northern, and eastern Kentucky for 30 years. We are confident that our understanding and knowledge of state and federal laws are an invaluable part of the services we provide.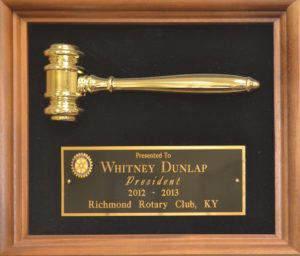 

 Resolving Disputes for Businesses and Individuals
When legal disputes disrupt your life or business, having an experienced, skilled attorney at your side to advocate for you can bring confidence and peace of mind. Whitney Dunlap III has tried cases for 30 years across nearly every county in Central, Northern and Eastern Kentucky and in Federal Court. He and his staff have tried and won cases in civil litigation, arbitration, and mediation involving:
Brain Injuries
Auto Accidents
Slip and Falls
Social Security Disability
Employment
Assault
Building Construction Defects
Will Contests
Divorces and Custody
First Amendment
Insurance Coverages
Civil Rights
Arson
Premises Liability
Wrongful Death
Bank Fraud
Automobile Product Liability
Property Disputes


 Put a Strong, Determined Litigator to Work for You
Our attorney and staff have the determination, tenacity, and skill required to successfully litigate your case when litigation provides the best means of resolving your legal issues. Our professional courtroom demeanor and meticulous preparation gives us an edge as an assertive, strategic advocate.