P

robate law ensures that all debts are paid and property goes to the people intended by the deceased. It is nothing to fear, especially if you have trained and experienced guidance. We can be your guide.
---


Kentucky Probate Law
Probate follows what is typically a painful, emotional loss. Whitney Dunlap and his staff specialize in probate law and know how to ease the stress of this difficult time by guiding executors and beneficiaries through the process. We will help you and your loved ones:
Outline the process and your responsibilities
File the Petition to Probate the Will
Identify the Heir and Beneficiaries
Gather the assets and identify the debts
Open and close bank accounts and bank boxes
Work with stock brokers and auctioneers
Handle claims made against the Estate
Hire accountants and professionals, if needed
Prepare and file income tax and estate tax returns
Distribute assets to Heirs and Beneficiaries
Deed real estate to Beneficiaries
Close the Estate
Even in apparently straightforward estate cases, there are sometimes disputes between beneficiaries. Should the need arise, Dunlap Law Firm and its staff will maintain a professional courtroom presence to dispel the emotionally charged process of probating a challenged will, disputed executor, or judicial decision. Whitney Dunlap will try to dissolve family disputes amicably and, when necessary, assertively defend his client's beneficiary rights within the Kentucky probate court.

Will Contests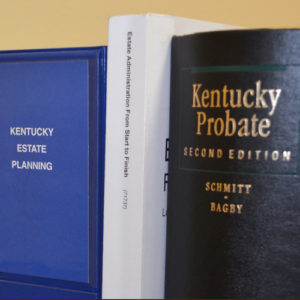 The death of a loved one and the different expectations of family, heirs and beneficiaries can cause great stress. Different people can see the same thing in different ways, like what a Will or Trust says, or what the deceased intended or meant to accomplish. Dunlap Law Firm has helped clients contest being excluded from a Will, supporting the Will against claims from estranged children, enforcing the claims of care givers, and battling the exercise of undue influence or the mental incompetency of an ill person who wrote a Will. If you are concerned with how an Estate is being handled, contact us. We will be able to help you.